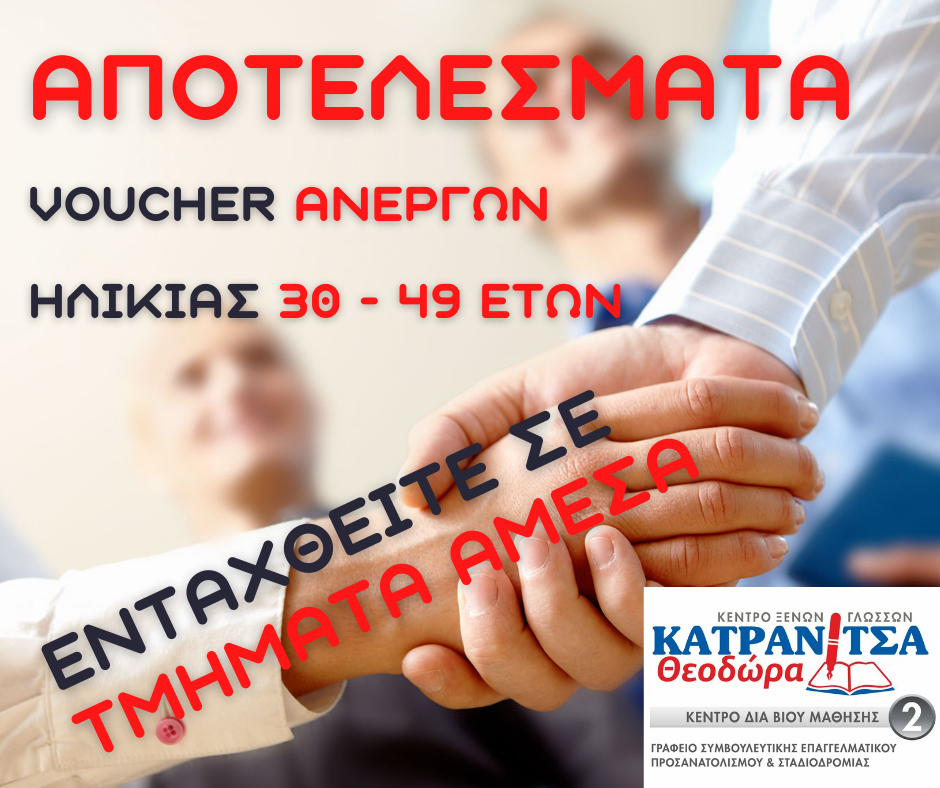 VOUCHER RESULTS FOR UNEMPLOYED PEOPLE AGED 30-49
JOIN CLASSES IMMEDIATELY
RESULTS voucher 30-49
The results of the beneficiaries of the program "Counseling, Support, Training, Certification and Promotion in Employment of Unemployed aged 30-49 in technical skills of cutting-edge industries" were announced.
Contact us to check together the result of your application and to inform you about the actions required.
Contact the Secretariat of our Offices, Kilkisiou 1, Drama phone: 2521045131, email: katranitsa@hotmail.com
or fill in the following form of interest and we will contact you as soon as possible.